LOUNGE-RADIO.COM - enjoy this light summer-plate consisting of downtempo and fresh beats of nujazz - dipped into the warmth of brazil electro and finely served with a breath of ambient
7 years of KONTEMPO - 7 hours mix
Written by DJ#
Sunday, 04 March 2012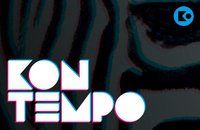 long time before lounge-radio.com was online, I joined dozens of parties, where Fiat Bux (aka Tschügge J. Buchs) tamed the turntables. the variations of his dj sets and his deep knowledge of different music styles amazed me every time. I became a big fan of him. I remember , he was the one which introduced me into new music genres I didn't knew before. In a way he influenced the music concept, that you can hear now everyday on lounge-radio.com. If you once get the opportunity to join a party with Tschügge J. Buchs on the turntables, take this chance and enjoy it.
recently I figured out, that the KONTEMPO freestyle show is now 7 years running every week on lounge-radio-com.
At this point I congratulate Fiat Bux for the 7th birthday of the KONTEMPO freestyle show on lounge-radio.com. hopefully there are more shows to come. Thank you very much for beeing a big part in some of our ears.

Enjoy the 7 hour KONTEMPO birthday show next wednesday 7th of march 2012 starting 17:00 CET. Rebroadcast thursday 8th of march starting 23:00 and wednesady, thursday the week after, same time.
Furion Internet Solutions - new Golden Sponsor
Written by DJ#
Tuesday, 23 November 2010
I'm pleased to welcom

e our new Stream Server Sponsor Furion Internet Solutions from the Netherlands. As a golden sponsor Stephan Meijer (Director) and his company support lounge-radio.com's increasing need of reliable service and bandwidth. You will hear it right away what powerfull hosting means. If you looking for an affordable hosting provider? With Furion Internet Solutions you are at the right place. For more Information visit www.furion.nl

Our dutch listeners can now choose a stream server near you, by using the this link


<< Start
< Prev
1
2
3
4
5
6
7
8
9
10
Next >
End >>
Results 1 - 2 of 28