LOUNGE-RADIO.COM - enjoy this light summer-plate consisting of downtempo and fresh beats of nujazz - dipped into the warmth of brazil electro and finely served with a breath of ambient
Written by DJ#
Sunday, 29 April 2018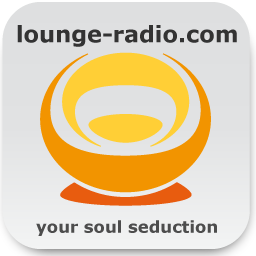 Dear space traveler !
LOUNGE-RADIO.COM is commercial free and supported solely by our loyal listeners. Your donations help us to stay alive, providing commercial free music that can't be found elsewhere! You like the Music we are spinning on LOUNGE-RADIO.COM ? Support us with a donation. All donations will get back to you, through your ears! To donate securely click on this PayPal.me link or transfer some bucks to the bank account which can be found in the donation section.
For the running year 2018 we decided stil not to placing boring commericals within the music stream. Instead we go on with crowdfunding approach.

To cover the costs for 2018 we are crowdfunding 9'000 Swiss Francs (approx. Euro 8'430 or USD 9'101)
UPDATE : so far 13% of the Budget achieved !

The Budget covers the following main objects :
- licencing & royalty fees to be a legal webradio station. This is the biggest portion of the Budget.
- additional bandwidth for high quality streaming. Most of the current usage is already sponsored.


Send donations to the PayPal account with this PayPal.me Link
<< Start
< Prev
1
Next >
End >>
Results 1 - 1 of 1